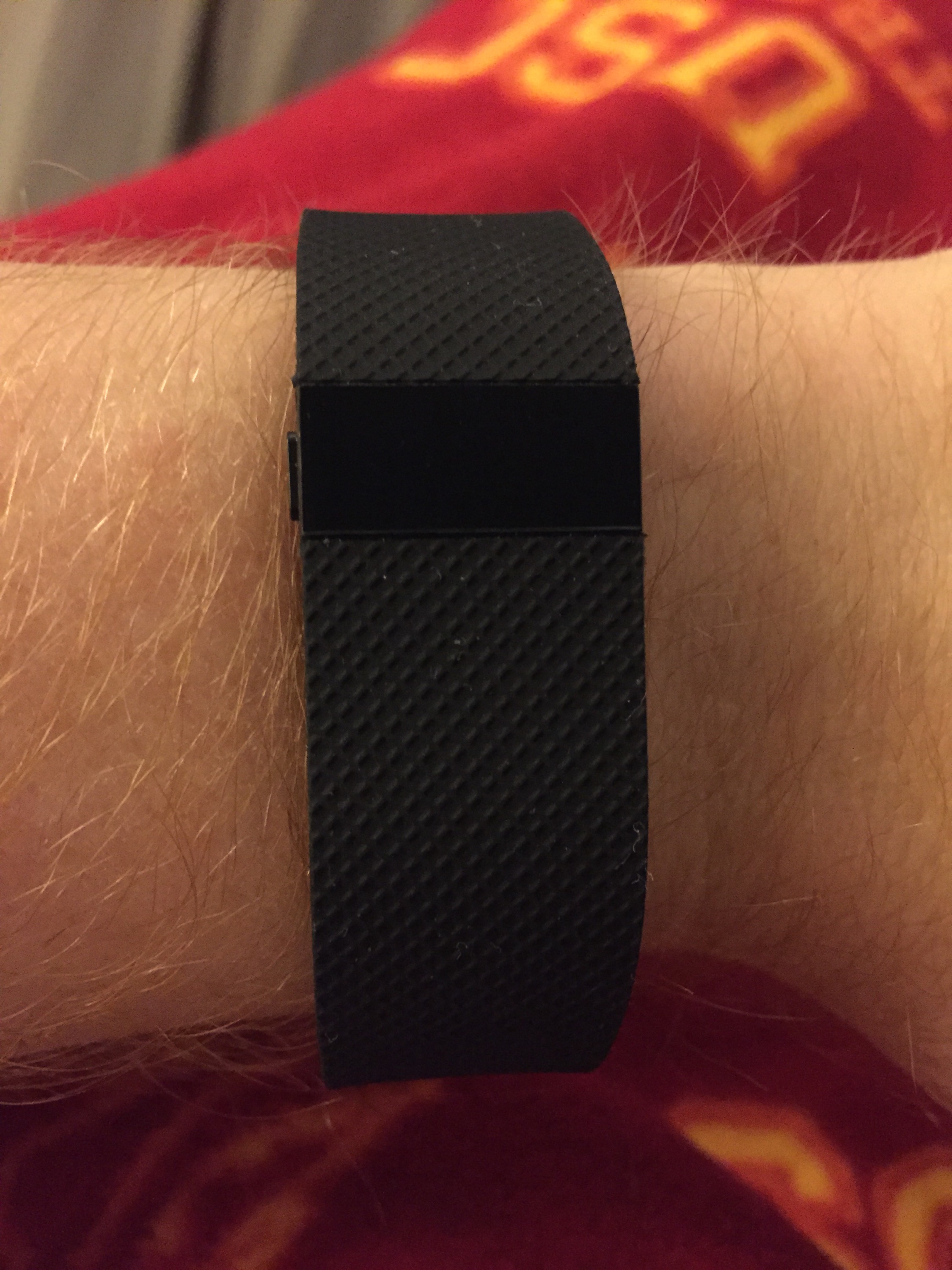 I was interested in the ChargeHR ever since it was announced several months ago. My order finally arrived in the mail today. I ordered the Large Black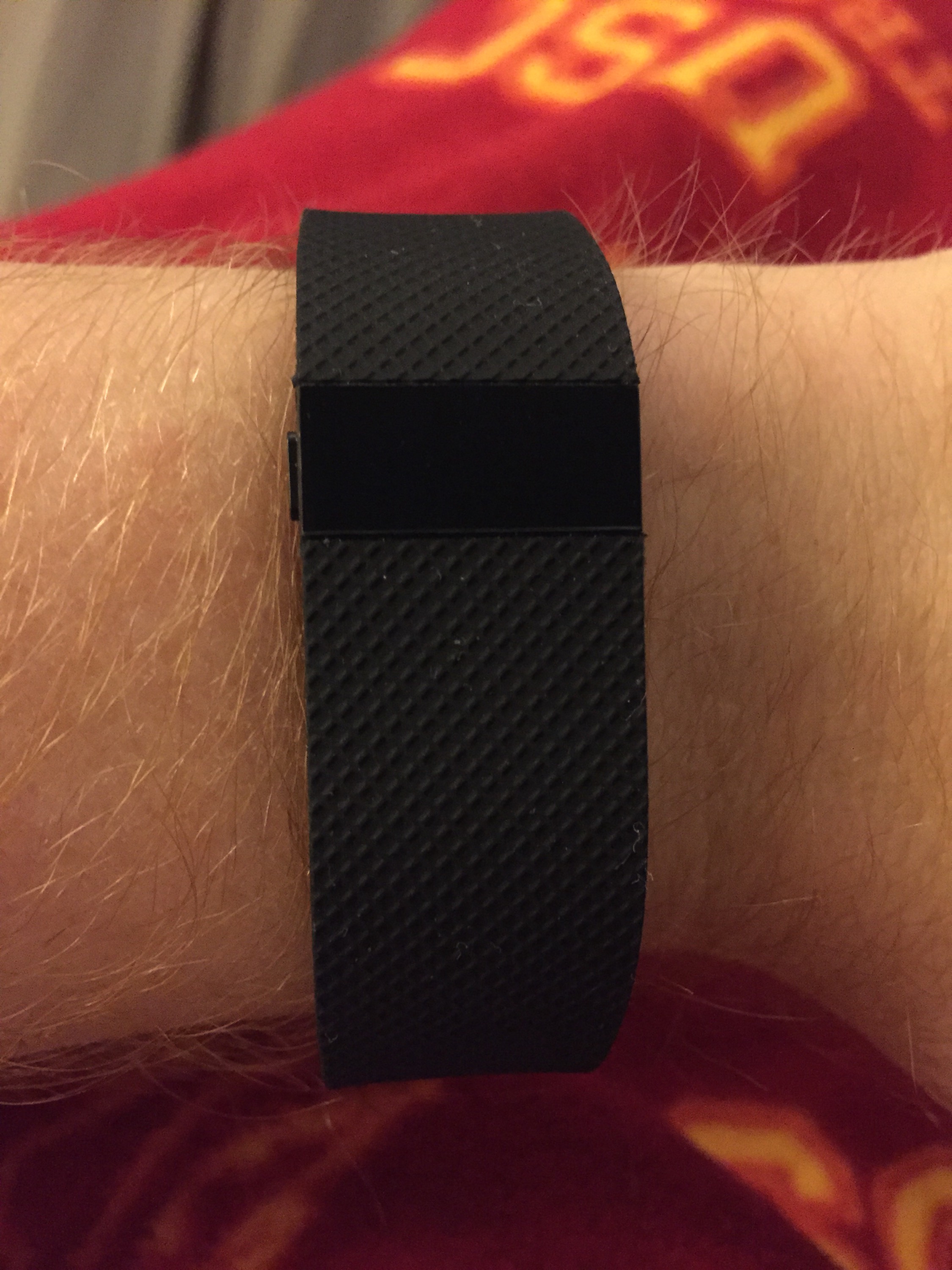 I've had the Flex for the last year and been quite happy with it. The Charge HR band is almost twice as wide as the flex, which will take some getting used to. The band is slightly elastic and has a "grippy" texture to it. It doesn't feel bad by any means, it's just going to take some getting used to coming from the smooth stiff band of the Flex.
The display on the Charge HR can toggle between showing the following stats: time, heart rate, steps, distance traveled, calories burned, flights of steps climbed and alarm. The band will also show the caller ID of incoming calls if you turn that option on in the Fitbit application.
The Charge HR continually measures your heart rate using little pulses of light to measure the flow of blood through your blood vessels.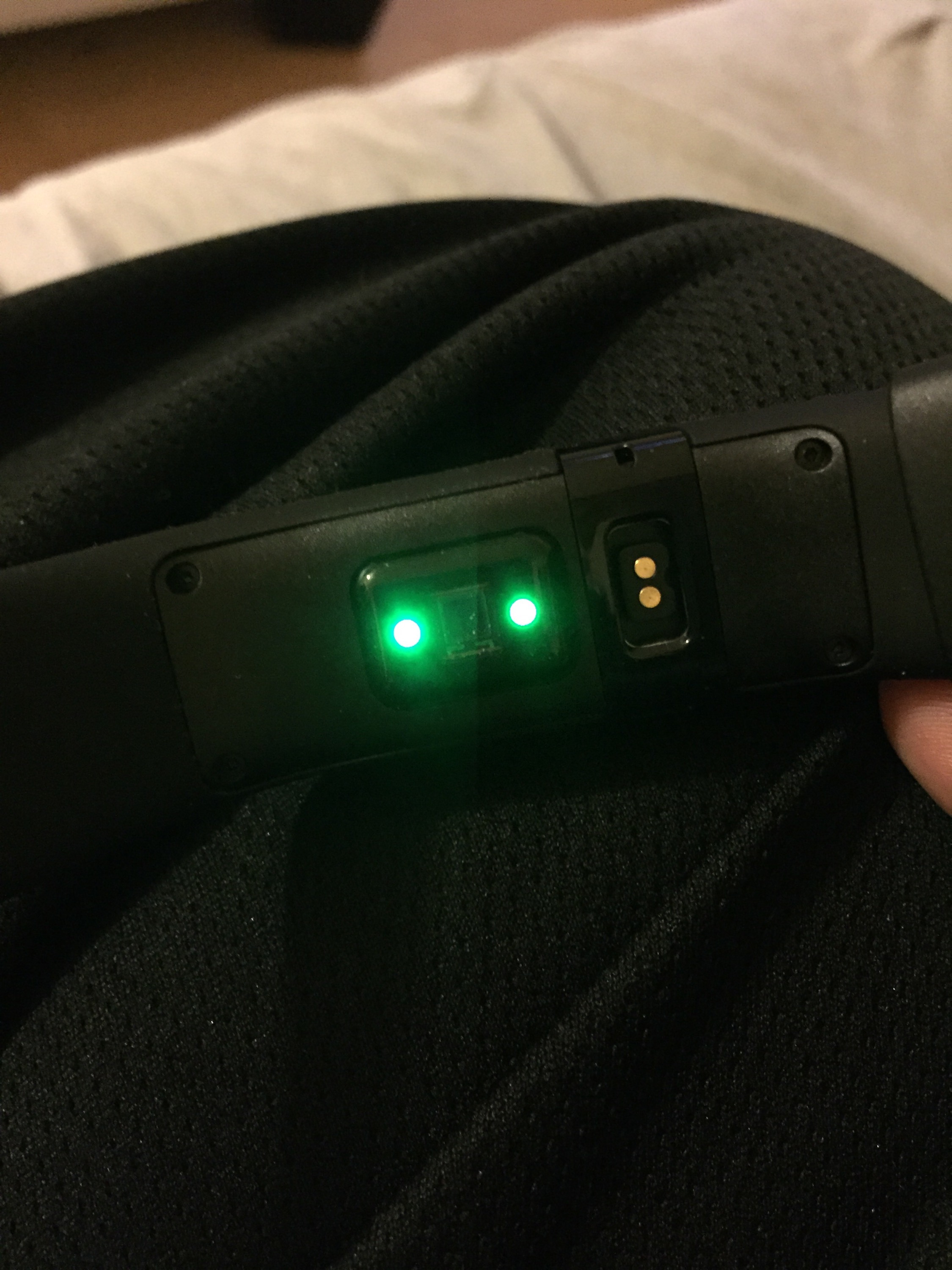 Heart rate was the main reason I picked up this band. The Flex was a solid tracker but lacked some features I really wanted in a fitness band. The Charge HR adds just about everything I want. The only other things I can think of is body temp/perspiration sensors for perhaps more accurate caloric burn calculations.
As the coming weeks pass I'll add a few more posts on the accuracy of the band in comparison to the flex and my polar heart rate chest strap and post about any issues I have (I've busted 3 pairs of Bluetooth headphones in as many weeks, 5 Jawbone Up v2 in a year and 2 Flex in a year…I guess I'm rough on my workout gear)